FanArtReview.com is a photo and art community for artists and photographers of all skill levels. You can also sell your art and photographs commission free.
$30K Enter Your Film By June 21: Yes, You Can!
Сarnival viii "> приглашение сказочников мира
Сarnoval viii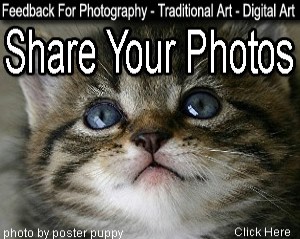 my gallery
Welcome to the 1 Minute Vimeo Project Group http://vimeo.com/user3423597/groups
Add one video, comment on two!
Thank you for these useful tips! http://animoto.com/?ref=a_bicuzxed
( a subscription through this link will be tracked so that you get me &
your commission.)
great app !!!!!!!your commission..........

fans are encouraged to create and submit Animoto videos featuring songs from top established and up-and-coming bands for a chance to win $1000 and a spot on spin.com, or one of ten SPIN magazine subscriptions and All-Access passes to Animoto........................

With the chaos of everyday life consuming our senses, it is nice to sit back and enjoy moments and experiences that are often overlooked. This project aims to study the forgotten moments and times in life that we often pass by without acknowledging.

The rules:
-Video must be exactly one minute long
-No camera movement (no panning, tilting, etc)
-No editing whatsoever
-Use original sound
-Tag with '1 minute'
New>>>>>>>>>>>>>>>>>>>>>>>>>>>>>>>>>>>>>>>>>>>>>
problems, solved, during 2012 - photo or video taken on a mobile device

What urgent problem or need do you foresee becoming especially important in 2012? Submit a compelling photo or video taken on a mobile device that reflects the World in 2012...... specific and immediate needs where an individual can make a big difference in the coming year. We are interested in problems that could be feasibly solved during 2012.
рай для гурманов! .
sample
http://bit.ly/o3YrW1
Videos must have a resolution of at least 640x480 pixels;
submissions should be uploaded at native resolution (the highest resolution possible for the source device).

Acceptable formats for photos include: JPEG, TIFF and EPS files.

Video formats are limited to: AVI, Quicktime, MPEG-1 or MPEG-4.

If a video is included in the submission, it must run for 30 seconds or less.
Video beyond the first 30 seconds may be ignored.



ways of thinking , feeling and acting........
a useful link - KISS :)
RINgLINg COLLEgE OF ART AND DESIgNSpECIAL SUMMER EVENTS - Open to the public
Please join us for these special events showcasing the diverse work of students from the Sarasota/Tampa Bay area, and students from across the United States and abroad.
Film Seminar ScreeningSaturday, June 25, 6:30-7:30 pm
Ringling College Lecture HallThis screening of students'original films is the culmination of an 8-day intensive workshop taught by Mark Boswell,visiting filmmaker from New York.
Teen Studios ExhibitionFriday, July 22, 4:30-6:00 pmRingling College - TBACelebrate the work created in summer teen studios by students ranging in age from 13-18.
Drawing, painting, illustration & design, figure drawing, digital photography, sculpture, and digital art & design.
Classes run June 20-July 22.preCollege perspective
Final ExhibitionSaturday, July 23, 9:00-10:00 amRingling College Bayou StudiosHigh school junior and seniors from across the United States and abroad study at Ringling College in a 4-week visual art and design intensive.
Don't miss this unique opportunity to view the work produced by the creative talents of these up-andcoming artists and designers.
CONTACT INFORMATIONCONTINUING STUDIES AND SPECIAL PROGRAMS Online: www.ringling.edu/CSSP.